Everything you need to know about buying your first income property in the GTAH (The Greater Toronto and Hamilton Area)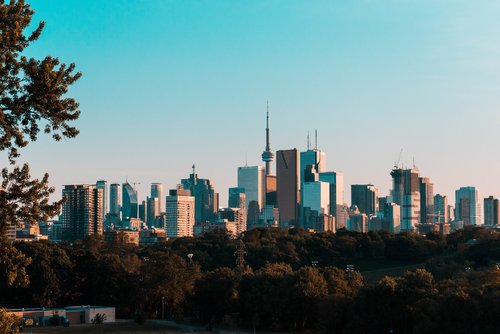 Lack of inventory in December 2021 and January 2022 created a wild seller's market and we saw houses being sold for well over asking price. However, as more inventory enters the market, realtors and news outlets are predicting there will be a steadying of housing prices in the GTAH (The Greater Toronto and Hamilton Area) through the summer.
---
---
Here are some summer 2022 real estate trends and tips on how to navigate them when buying your first income property.
Houses are starting to sell for lower than asking and winning bids aren't as dramatically high as they used to be. So, what does this mean? It's good news for buyers because houses are going to start listing closer to the price sellers are actually seeking, leading to less dramatic blind bidding.

Fewer offers on offer nights. "Properties that might have received 14 offers at the start of the year would more likely receive two or three today," real estate agent Shane Little told the Globe and Mail.

The summer slow down (use it to your advantage). Something else prospective buyers should look out for is a summer slow down. People tend to go away during the summer months which lends to less competition when bidding on properties.
We understand buying your first income property is exciting, but stressful, so here are nine first-time landlord tips you'll want to know.
How much downpayment do I need for an income property?
If you do not plan on living in the income property, then you need to have a downpayment of 20%. Having 20% down also means you likely won't need to pay for mortgage default insurance, and there is a chance you could qualify for a 30 or 35-year amortization period. (An amortization period is the amount of time it will take you to pay off your mortgage.)
What other costs do I need to consider when buying an income property?
Property Taxes in Ontario
If you are buying a home in Ontario, you need to pay a land transfer tax. The cost is determined based on the value of the property. The Ontario Ministry of Finance is a great resource about how the land transfer tax is calculated in Ontario.
HST is applied to new or significantly renovated homes in Ontario, but not to homes that are being resold.
If the home you are purchasing is a home in Toronto, you also need to pay Toronto's Municipal Land Transfer Tax (MLTT). Read more about Toronto's land transfer tax and calculate speculative tax.
Repair costs
The GTAH market is hypercompetitive and buyers are now putting unconditional offers on houses they've waived inspections on. This is one of the unfortunate effects of the highly aggressive market, and people are being forced to give up inspections in order to have a shot when they put in an offer.
As a result of this, you need to prepare yourself for the probability that something is going to be wrong with your newly purchased home, and you might not be able to tell until someone is living in it. To provide yourself with some buffer, in addition to the down payment, it's a good idea to have money saved for repairs. This number will be different for everyone depending on the age, size, and extent of damage to the home. According to Monsey Sense, you should set aside $4,500 – $10,000 per year for home repair costs.
If you are about to embark on buying your first income property, it might feel daunting and like there is a lot to learn. There is, but there are lots of great resources out there. Arming yourself with as much information as you can, and making a commitment to learning as you go will help you make a successful leap into being a landlord.
Marketing syndication
By listing your rental property with Rhenti, you can easily publish your listing across all the best rental listing sites. Property owners get listed with paid prioritized ads on rental listing sites: View it, Zumper, Kijiji, Zillow, Padmapper, Property Guys, and social channels: FB, Instagram, Tiktok, Snapchat. Rhenti's rental marketing will help you find a renter in the easiest way possible.
---
The blog posts on this website are for the purpose of general introductory information. They can't serve as an opinion or professional advice. Speak to a professional before making decisions related to your circumstances.