Rental vacancies: How to market to college and university students
The rental market is red hot right now and is creating a challenging environment for student renters. There are two things converging: surging rental rates and scammers looking to take advantage of people in a market that has many feeling panicked.
Here are some quick stats on how the market has shifted over the last 12 months:
Vancouver's rent prices are up 24.7% YOY
Calgary's rent prices are up 26.1% YOY
Fostering increased transparency is more important than ever as students face steep rent prices, increased competition, and the potential to be scammed.
Here are some steps you can take to ensure increased transparency while marketing to prospective renters this season: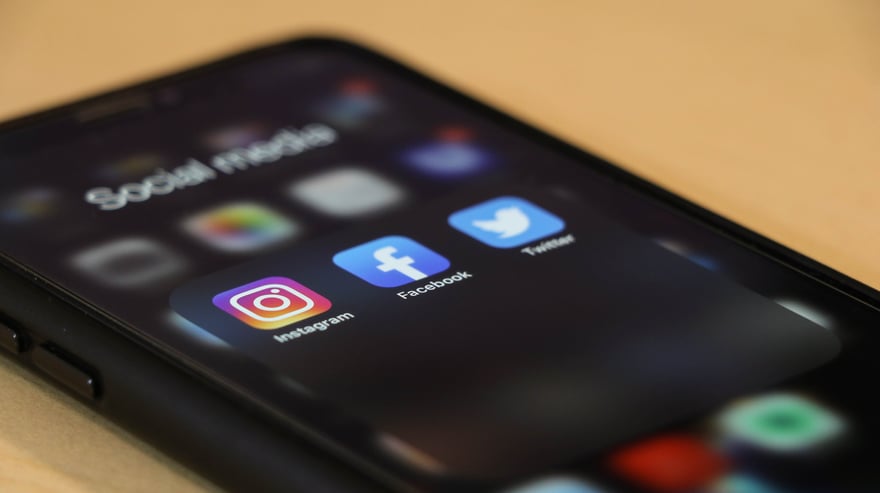 Set up an Instagram account for your property
Students are accustomed to using social networks as one way to gather information. Once set up, you can share the account handle on all your advertising and marketing collateral so students can easily look up your property and share it with potential roommates, friends and family. If set up with the right details, the account will allow students to understand if it is the right fit for them and it can also function as a soft sell tactic on the property, saving both you and them time and effort.
What to include on the profile: your contact information (email and phone number buttons are available on Instagram), website, address, and hours of operation. Details and perks to post about include: a video tour, price of rent, number of bedrooms, common rooms, amenities, proximity to the school, grocery stores, the nearest entertainment district and other essentials. This extra step will help students make preliminary decisions to either meet in person about the rental unit, or fill in a rental application remotely. If you update or make any changes to the property, it's easy for you to share it through the social channels, for example, if the vacancies are filled, or if a new one opens up at the last minute. A quick tip: don't follow anyone back who follows you, as you aren't supposed to research your tenants using their social accounts, as outlined in this helpful article about rental applications.
Post on all the major listing sites at once using Rhenti
Building out listings for each of your properties across many listing sites is incredibly time-consuming. By listing your rental property with Rhenti, with just one click, you can publish your listing across all the top rental listing sites like Viewit.ca, Kijiji, Facebook/Instagram, Zillow, realtor.ca, Zumper, and Padmapper. You get the added bonus of these being paid listings, pushing your posts to the top of the results on these sites so your property gets the most possible traffic and renter leads.
Work with on-campus housing services
Most universities and colleges have housing services to help students find housing arrangements. We suggest building a good relationship with that department so they can keep you top-of-mind when students are looking for housing. Many schools have both online and offline tools that offer you the chance to market to students. For example, University of Toronto's housing services has their own off-campus housing finder, which helps students find places to live and roommates. Also worth noting: don't underestimate the power of posting on bulletin boards. Make your flyer eye-catching by hiring a local student to design the poster. If they're proud of their work, they may just post it online, helping to advertise your rental units.

Referral program
As we all know, word of mouth is the best marketing out there. If you have a vacancy at your property, you can ask tenants you trust to refer a friend, and offer them a gift card or a one-month discount on rent if their friend signs on a one-year lease.
Make it easier
Many students are still adapting to life in a new city or town. Simplifying the rental process for them will attract a wider pool of candidates. Using a platform like Rhenti makes the entire process from start to finish easy for both the property owner and renter. Save major time and effort with Rhenti's centralized hub for all of your marketing and leasing activities, online applications, tenant screening, booking calendar, and lease agreements.
Here are some ideas that can help make the rental process more seamless for students:
Operate outside 9-5
Most students tend to stay up late and deal with their to-do lists during the evening and nighttime hours. Extending your business hours to 8 p.m. during your busy season to meet with potential tenants and quickly answer inquiries will give you an edge on competitors operating during traditional business hours.
Free transportation
Getting around in a new city can be particularly daunting. Set up a specific day where you rent a vehicle that can transport multiple students from campus to your rental properties for tours. Try to schedule the tours on a weekend afternoon, that way students are awake and not busy attending classes. Offering complimentary food may attract some extra students and create a sense of urgency that leads to applications being filled on that day.
Incentives
Gain an edge on the competition by offering up incentives that may sweeten the deal for tenants who sign with you. Many students are on tight budgets, so something practical like a gift card to the nearest grocery store, or a one-month transit pass could make a small difference and lead them to sign with you.
Post your vacant property across all the major internet listing and social sites today, with just one click. Get started now with Rhenti.
---
The blog posts on this website are for the purpose of general introductory information. They can't serve as an opinion or professional advice. Speak to a professional before making decisions related to your circumstances.