5 trends shaping the rental market in the coming months
If you have a vacant unit that has been sitting on the market for months, recent activity and longer-sighted trends indicate there will be an upswing in the rental market.
May 2021 saw the first month-over-month increase in rental rates nationally (up 2 per cent) since October 2020.
Although average rental prices remain below pre-pandemic levels, several trends are currently at play indicating that rent prices are going to increase.
1. The loosening of restrictions coinciding with the vaccine rollout:
This is the most obvious trend on the list, and it certainly affects every other item we will talk about. As businesses start opening up, the appeal of moving back to city centres that had essentially been shut down is immediate. This, coupled with the desire to take advantage of rent prices that are still lower than pre-pandemic rates, means people are motivated to move into rental units before fall.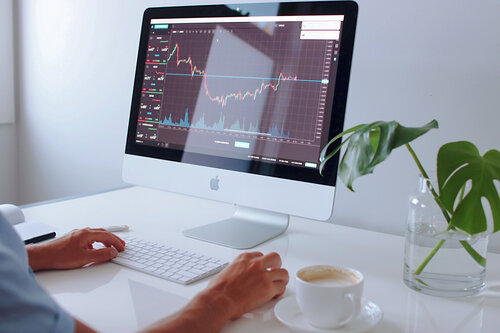 2. Canada will likely follow the upward trend seen in the U.S. rental market:
U.S. rent prices in April 2021 saw their biggest year-over-year growth since March 2020. Over the last two months, American cities like New York, Chicago and San Francisco have experienced an increase in the amount of leases being signed.
As Canada's vaccination rollout continues, it is likely apartments for rent will see a pickup similar to that of the United States. An early indicator: rent prices for 1 bedroom apartments and 2 bedroom apartments in Canada's most expensive markets are up month-over-month:
Canada's vaccination rollout lagged behind the U.S., but with an increasing number of Canadians having received their second dose, it is likely that Toronto's rental market is two to three months behind the United States, according to Toronto-based real estate consulting firm, Bullpen Research & Consulting. The firm is also predicting rent growth of 12-14 per cent in 2022.
3. The return to the workplace:
As employees return to the office (even if only for a few days a week), being close to work is going to become a priority again. Right at Home commissioned a survey in May that found 63 per cent of respondents wouldn't want to move further away from work, if they were required to go into the office 1-3 days a week.
The Globe and Mail recently reported many companies that tried to sublease their Toronto office spaces have changed their minds, as people are feeling increasingly burnt out and isolated working from home. Stanford University economics Professor Nicholas Bloom told the Harvard Business Review most firms that intend to have employees return to work are penciling them in for September. Bloom also noted that employees know putting in face time at work plays a significant role in their likelihood for promotion and that this will continue to be a motivating factor for coming into the office.
4. The return to in-person learning at Canada's post-secondary institutions:
Universities across Canada have begun unveiling their plans for fall 2021 and for most schools, this includes in-person learning. As students begin returning to classrooms this fall, so will the influx of those seeking apartments for rent in cities and towns where they are attending school.
Immigration, Refugees and Citizenship Canada issued almost 100,000 study permits from January to April 2021, up from about 66,000 during the same period last year and 96,000 in 2019. A spike in international students will increase demand for rental units as well as prices. With the Canadian government looking to grow Canada's population, this is a trend that is bound to continue.
5. Canada's Immigration targets:
With the Canadian opening back up, so will immigration. The government has set targets to grow the population in the next three years by welcoming 401,000 new permanent residents in 2021, 411,000 in 2022 and 421,000 in 2023. Most newcomers live in rental properties when they first arrive in Canada, so this will also create increased demand.
With all this in mind, if you are currently looking to lease your rental property here are some tips that will help you find a tenant faster.
---
The blog posts on this website are for the purpose of general introductory information. They can't serve as an opinion or professional advice. Speak to a professional before making decisions related to your circumstances.