Calgary Housing and Rental Trends – Summer 2022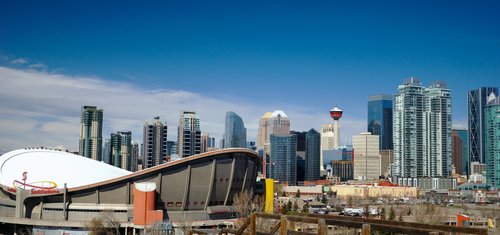 ---
Regardless of which part of Calgary you look at right now, the average price of a home is significantly up. Rental rates are on the rise too. Let's break this down and review it in a bit more detail.
Finding the right renter is important. Rhenti's digital toolbox and marketing automation help property owners find quality renters. Best of all, our lease rate is under one month.
---
Contributing factors to the Calgary housing market boom
Calgary's new builds are being "scooped up"
There are rumours swirling that investors from the GTA are scooping up pre-sale condos. Vancouver-based realtor, Steve Saretsky, told BNN Bloomberg he heard from developers that Toronto-based investors are "scooping up Calgary condos." Evidence that suggests this is true includes the Calgary Real Estate Board (CREB) report on January sales, which showed Calgary's historically stagnant condo market saw record highs – 357 sales – its highest number of sales since 2007. The average price of a condo also went up by 2% in January.


The absorption rate for all new builds, which is the percentage of houses on the market divided by the number of houses sold, surpassed 80% in the second half of 2021 —- a number not seen since 2015.
Because Calgary condos have not appreciated in value at the same rate as Toronto and Vancouver properties, it is highly unlikely that these investment properties will sit untenanted. To make solid profits from these condos, investors will need to find renters for these income properties.
Inventory is low for March
Due to the influx in sales, March 2022 is seeing dramatically lower housing market inventory than it typically sees at this time each year. The result of low inventory (down by 43.1% YoY), means increased competition and buyers willing to pay more in order to buy the properties they are eyeing. This fierce competition leads to an influx in pricing, demonstrated by the average price for a home in Calgary, which has risen by $55,000 since December 2021, up 17.6% by March 2022.
---
---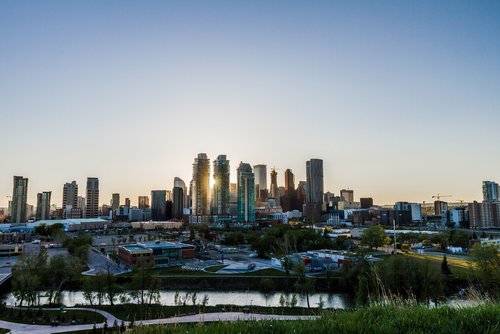 What's happening in Calgary's rental market?
Surging demand in Calgary's rental market
CMHC (Canada Mortgage and Housing Corp.) analyzed the 2021 rental market and determined that despite supply growing by over 6% in 2021 (which is high compared to previous years), vacancy rates continue to be low, dropping to 5.1% in Calgary's Metropolitan area compared to 6.6% in 2020.
In 2020, many landlords took their rental properties off the market due to lack of demand, renovated them, and put them back on the market in 2021 at a higher rental rate.
In CMHC's report reflecting on the 2021 rental market, it noted that older, lower-priced units are slowly being replaced by newer ones. These newer units come with a monthly rental rate that is 30-60% higher than their older counterparts.
Rental rates
According to a Zumper report released in April 2022, the median price of a one-bedroom rental unit in Calgary is $1,190, up 8.2% compared to last year. The median price of a two-bedroom rental unit currently sits at $1,390, up 3% from this time last year.
More opportunity for growth:
Positive indicators show that Calgary is experiencing economic recovery, and is likely to see an influx in rental demand, which include its unemployment rate and recent migration rates. Data released by Statistics Canada shows Alberta's unemployment rate is 6.5% – way down from May 2020 where it had hit 15.9%. Another good sign for the rental market: in the third quarter of 2021, more people moved to Alberta than moved out of the province.
---
Are you an Alberta property owner looking for a tenant? Streamline everything from finding and screening potential tenants to signing a lease using Rhenti.
---
The blog posts on this website are for the purpose of general introductory information. They can't serve as an opinion or professional advice. Speak to a professional before making decisions related to your circumstances.